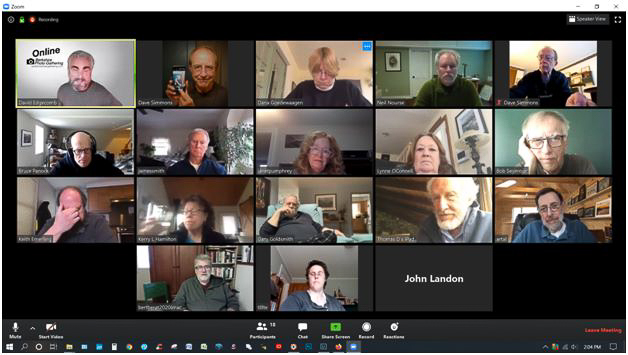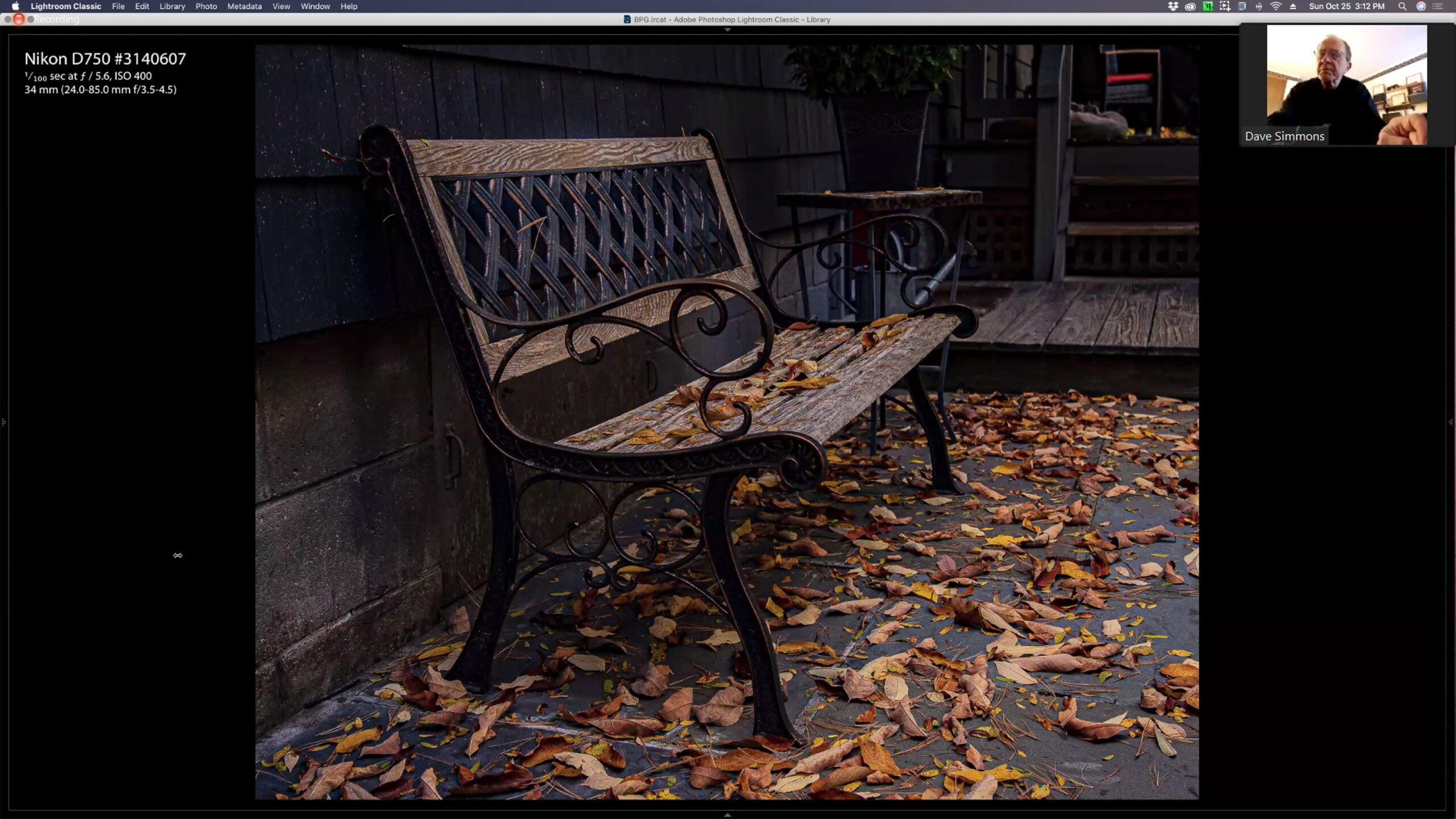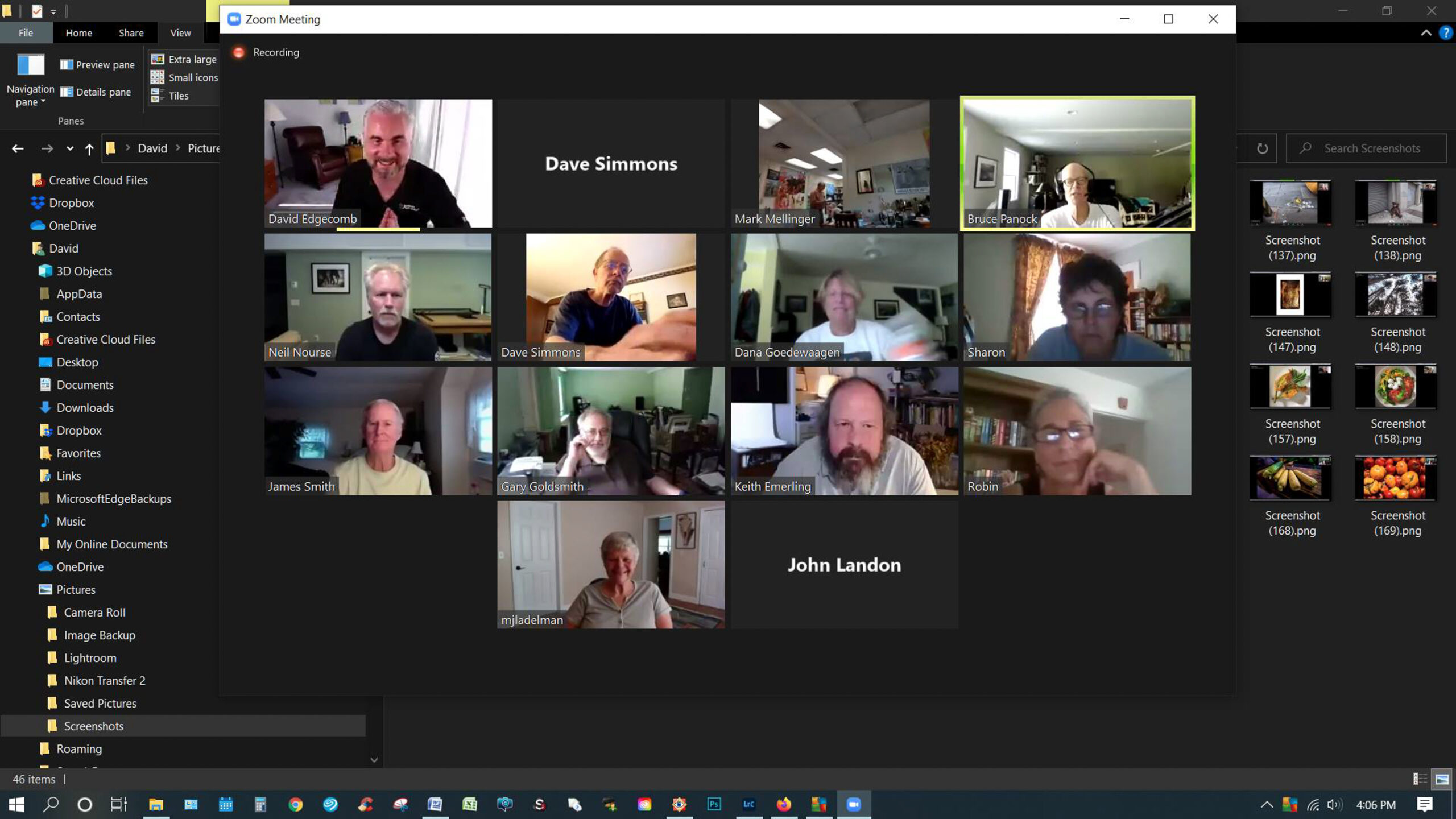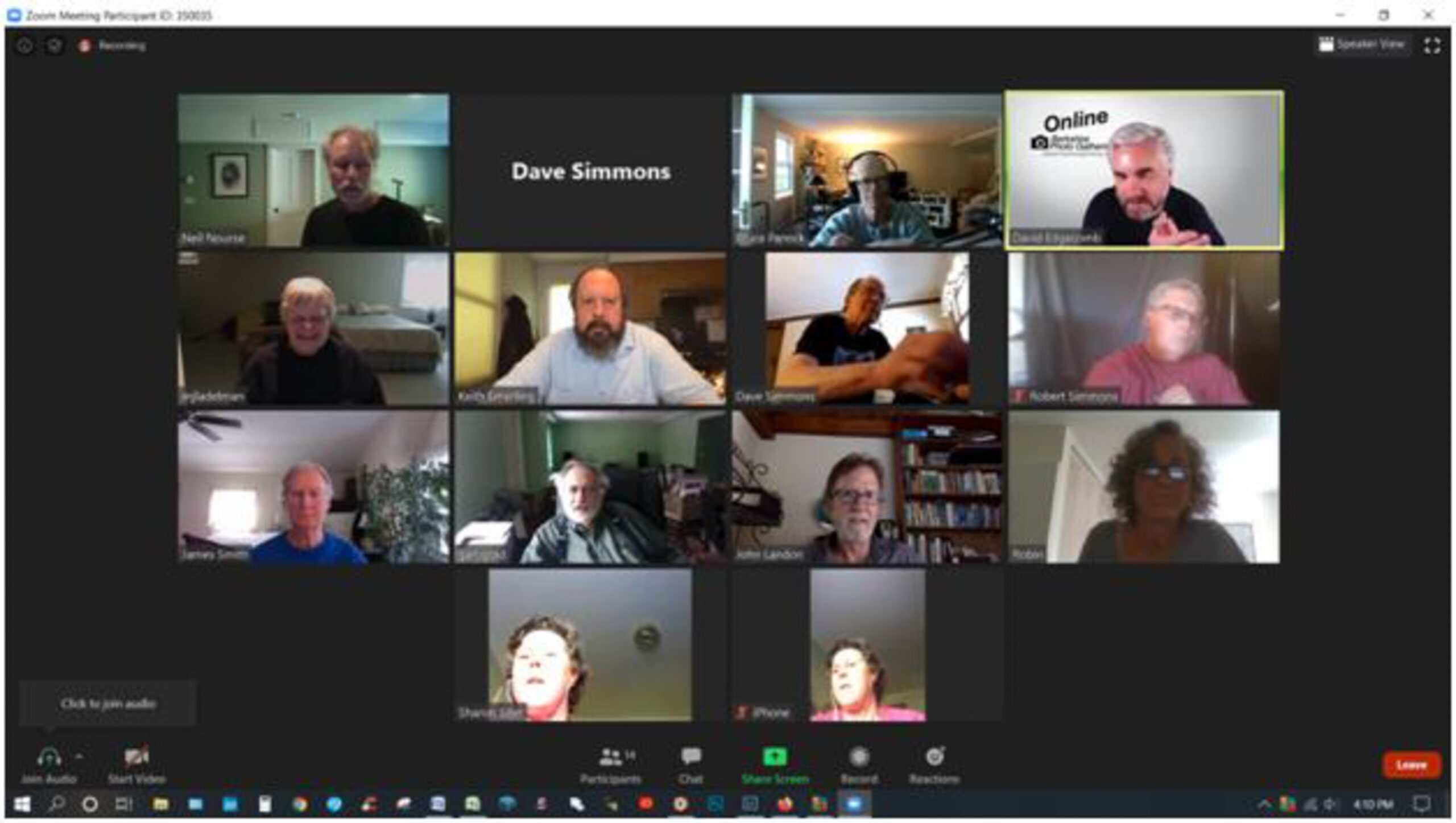 Welcome
to the destination for photographers. We are a group of photographers that gathers together to network, share knowledge, and support one another. Our conversations emerge through the presentation of our work. Our commonality is that we seek the answer to the question "what makes an effective image". We discuss all aspects of photography, including but not limited to: locations and access rights, tools and techniques, ethics and responsibility, copyright and ownership, and social media/publishing.
What we are about: Having fun, creating relationships, and lively discussion assisted by sharing our photographic captures with each other.
Where do we meet?: All our meetings are online using Zoom software. Details for how to successfully participate are available here.
When do we meet?: We meet the 4th Sunday of each month from 2-4 p.m. with a few adjustments for holidays. Please refer to the schedule for all the latest information.
Who can join?: All people regardless of photographic experience who want to have fun exploring captured moments of light and their impact on others along with learning how that effect was achieved. We explore imagery captured with cameras (film and digital), produced digitally (3D graphics, post processed) and analog (contact printing). Having photographs to share is optional. The specific topics covered for any session are independent of prior gatherings and take on the interests of the gathered group.
Cost: Our online communities on Facebook, Instagram, and our membership area of our website are free resources to participate in. While we are meeting online due to pandemic restrictions our online meetings are also free to attend.
Sharing Images: Upload your digital images prior to the meeting using our member area. The number of people and images are limited to assure a quality discussion at each meeting. Sharing images is always optional but if you want your images included, early entry is encouraged.

Deadlines: Online digital submissions are accepted until Sunday morning at 8 a.m. the day of our meeting.
Between meetings we stay in touch using our online communities; Facebook BPG Discussion Group, Instagram, Email Notification List, and our member area.